To say that pulling a 16-foot wood carved sign from the attic of an old service station in Copalis Beach took the top spot on my 'best of' list, is an understatement.
It did so much more; fed my obsession with Washington State history, my love of forestry, brought new friends and family into my life, and seeded a movement.
Thank you, Judy McVay!
But First… Used Car Salesman Leo
A car guy from way back, Leo owned dealerships on South Tacoma Way (auto row) as well as a couple at the beach including this one, across from Copalis Beach Grocery.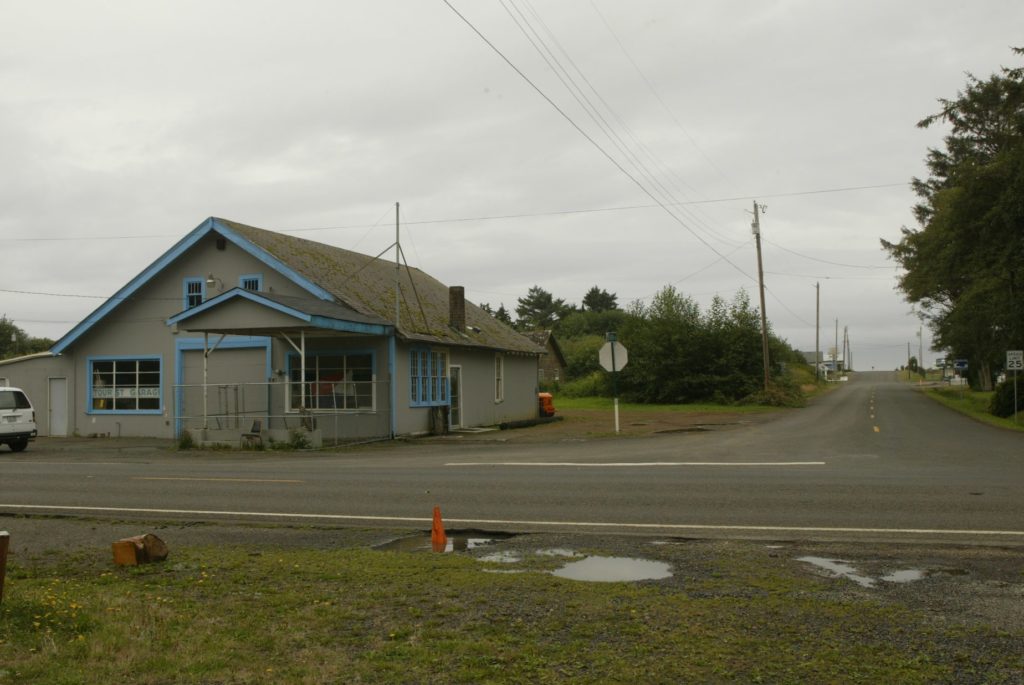 We met in the summer of 2018 when Leo's building was up for sale. His dream was to use the proceeds to build a campground on property he owns that borders the Ghost Forest of Copalis Beach; a phenom resulting in a stand of dead trees that fell victim to a massive tsunami related event in the 1700's.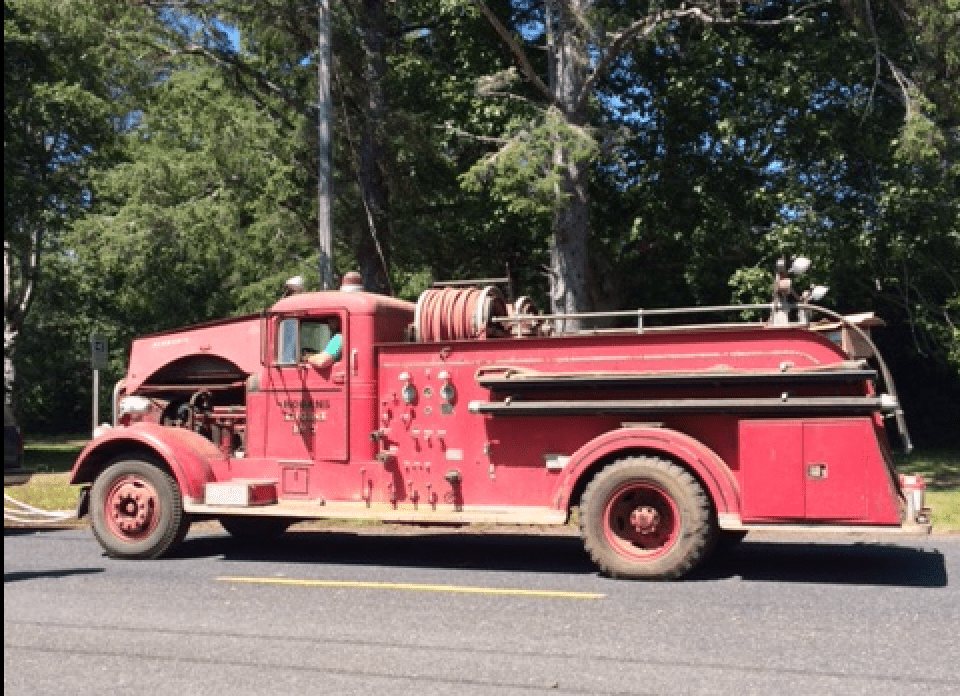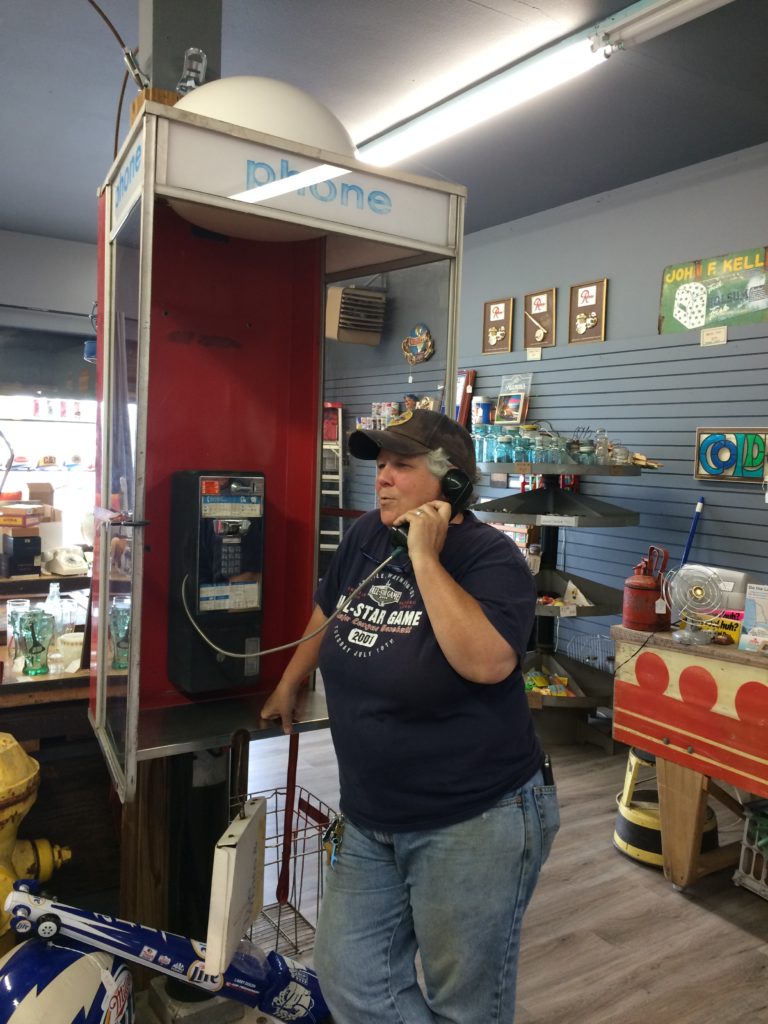 So, in the summer of 2018, Leo rolled up the door on his old dilapidated service station-slash-storage unit to sell the contents, including a 1957 fire engine from the Hoquiam fleet. It was a big hit and as you can imagine, attracted a ton of people.
Later I'd find out the origin and history behind the building itself. But initially, I was thrilled that this old place was chock full of stuff. And I mean F-U-L-L! To the ceiling-full.
Tools, tires, antique stove, vintage fridge, fork lift, jars, movie posters, windows, junk, fire extinguishers, oil cans, shovels, barrels, and a phone booth plus more. More than you could imagine or see, all tucked in, around, and on the fire engine.
Of Course the Attic!
It pretty much never fails that when you happen upon an older guy like Leo who has a massive collection, they're typically methodical about storage of the "good stuff." While it may seem like utter disarray, more than once I've found the best of the best stuffed up into hard to reach places. Leo was no different and in fact he confirmed what I always suspected. Old wheeler-dealers know that thieves aren't looking to get caught and want a quick getaway so they're not usually going for the top of the pile.
When I saw the hole and ladder leading to a crawl space, I had to go. Never mind climbing up, over, and on the fire truck. Or saying a little prayer before heaving myself up the ladder or that I had to move box after box of non-vintage empty plastic gas cans out of my way.
The Hidden Gem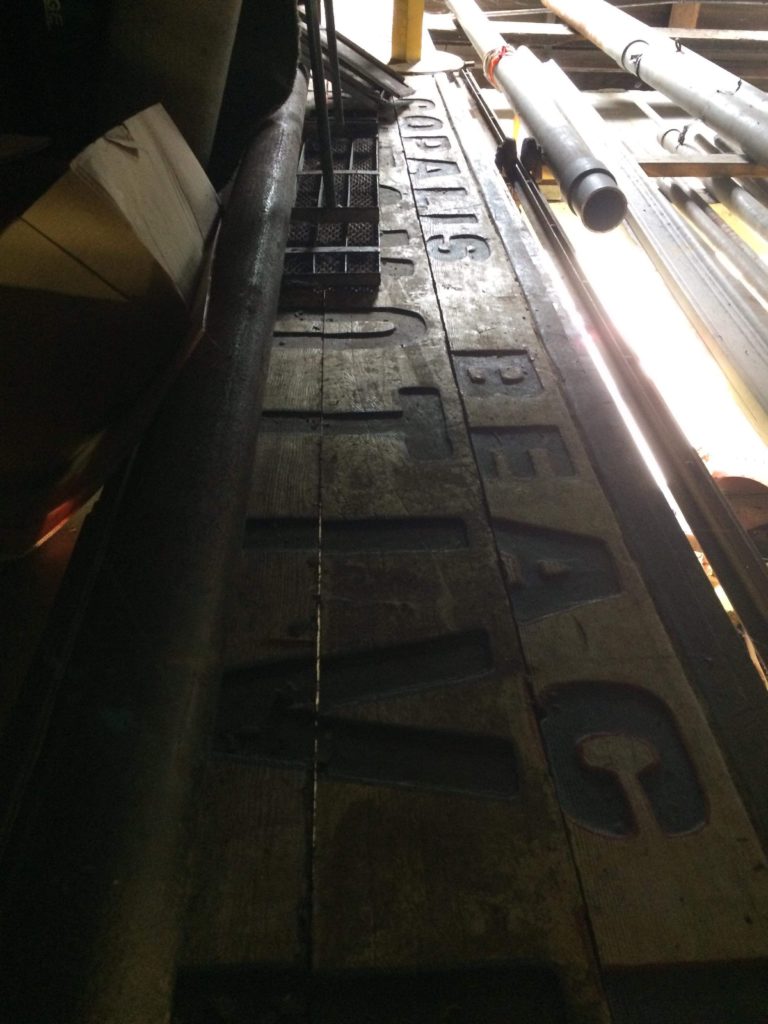 Dimly lit, all I could make out was an old, wood carved sign that read "Copalis Beach Automotive." Jackpot! I snapped a pic, scurried down and made a deal to pay now and retrieve it a month later. Which I did, alone with no help. Only saying that because it was a massive piece of three 16-foot long boards, two or three inches thick. Luckily, the length and weight played in my favor as I slowly lowered them to the ground and into the bed of my truck; gravity and smarts on my side. I always tell people I was a pyramid builder in a previous life!
Hello Wood Carved Sign! Nice to Meet You!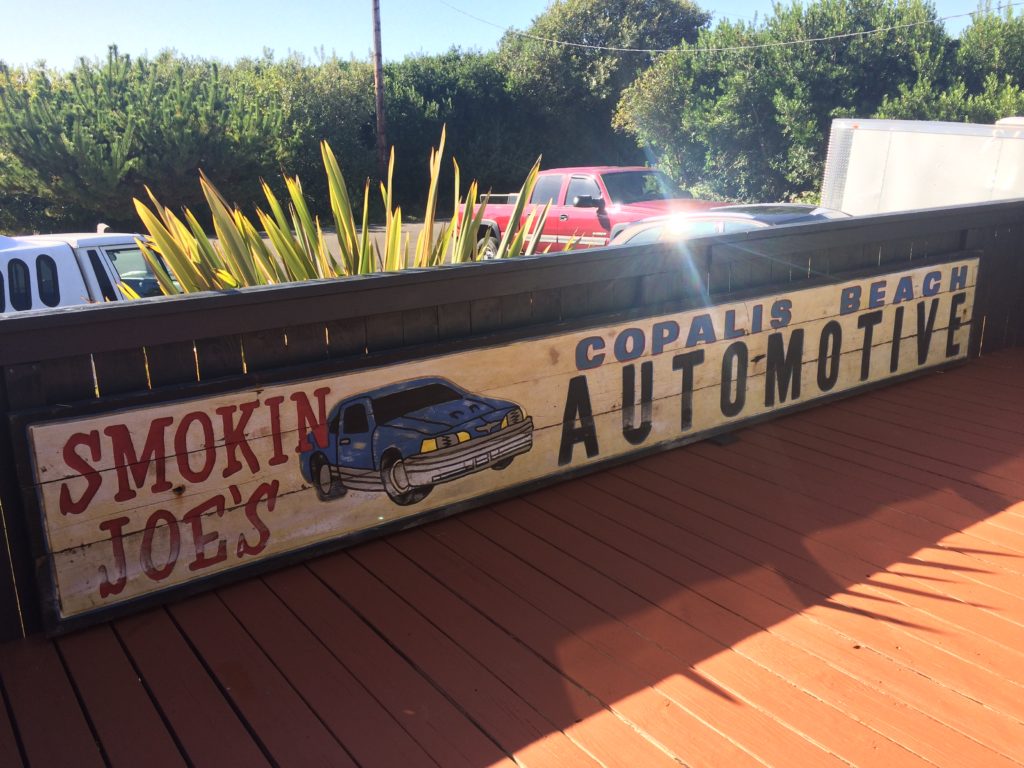 It was, as expected, a bit scroungy when I pulled it out but all I saw was the beauty and headed straight to "the corner" at Ocean City Marketplace where wood carvings are sold to see what I could find out about it.
I'd met the people there – even bought a few items out of their "bone yard" and figured they might know who carved it or who it was carved for since Leo had no information on the origin. I was on a mission to find out and when I did, it was nothing short of incredible.
The lady who runs the place said it looked like Judy McVay, the same person who created their wood carved sign. She told me Judy was a wood carver she'd known for years and that her son was going to be at the Corner in a couple weeks. So, I stopped back when I saw a few carvers hard at work and asked if one of them was Judy's son. Turns out both guys were her sons; Steve and Boaz Backus.
I was dumbfounded as I listened. Not only was Judy McVay a chainsaw carver but she was the first woman in the state of Washington to make a living doing it and the first woman in the world to place in a carving competition. Her family started chainsaw carving is this area and she was a pioneer in the art form.
Oh eM Gee! I Have a Piece of History!
So, I didn't learn the history of the wood carved sign I rescued, but it lead me on a journey to find out more about the amazing carver who made it; the woman who raised three kids, alone with little means, as a carver in a male-dominated upcoming genre of art. How cool is that?!
Judy's son Steve filled me in on where else to find her art and that's when I learned how prolific her works are. From the iconic rain gauge on the Quinault Lake Lodge to the Welcome to Ocean Shores Sign to her largest mural (8 x 20 feet) that hangs at the Ocean Crest Resort in Moclips, I began seeing Judy everywhere.
Welcome to Ocean Shores – the Judy McVay Wood Carved Sign Legacy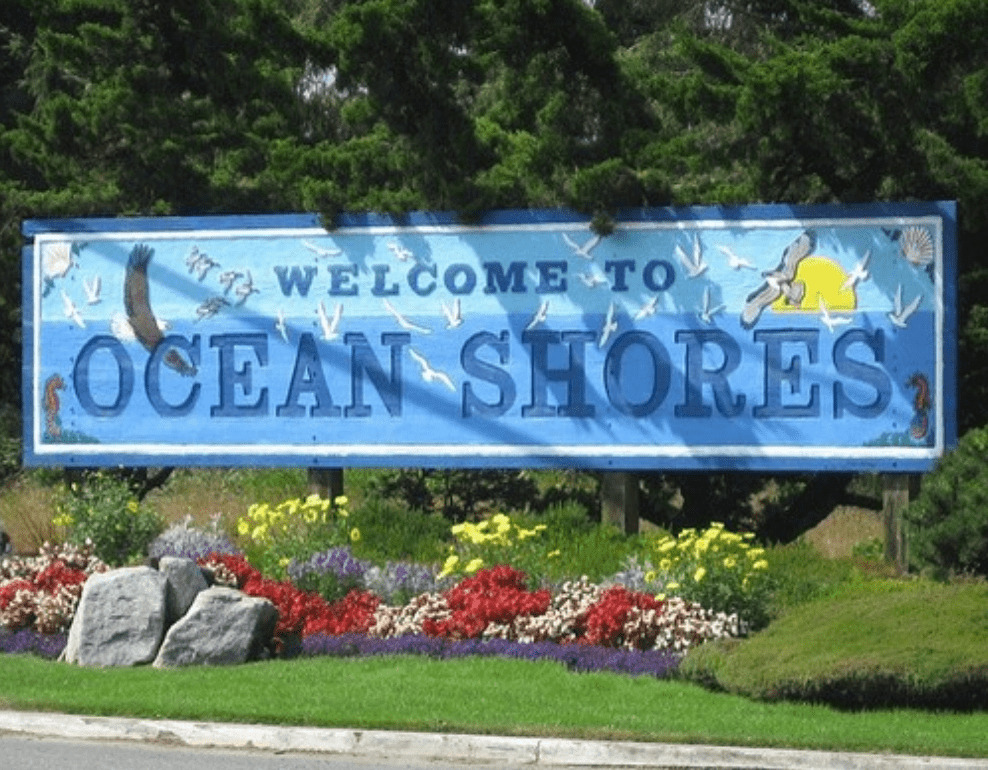 Over the next year my wife and I spoke several times with Judy's son, Steve who gave us bits and pieces of her history. But it wasn't until we created an event for Ocean Shores' 50th Anniversary in Jan 2020 whereby her beautiful sign was designated a historical artifact that she finally called us on the phone — and now we're friends!
'Cuz that's how magic friendships start when you're a picker!