I aim to keep an eclectic mix of fun stuff in the shop so that any given day you might find the beer tap handle you can't live without alongside gas cans, wood slabs, and windows. And when it comes to vintage Seattle and Washington State memorabilia, when I find it, I buy it!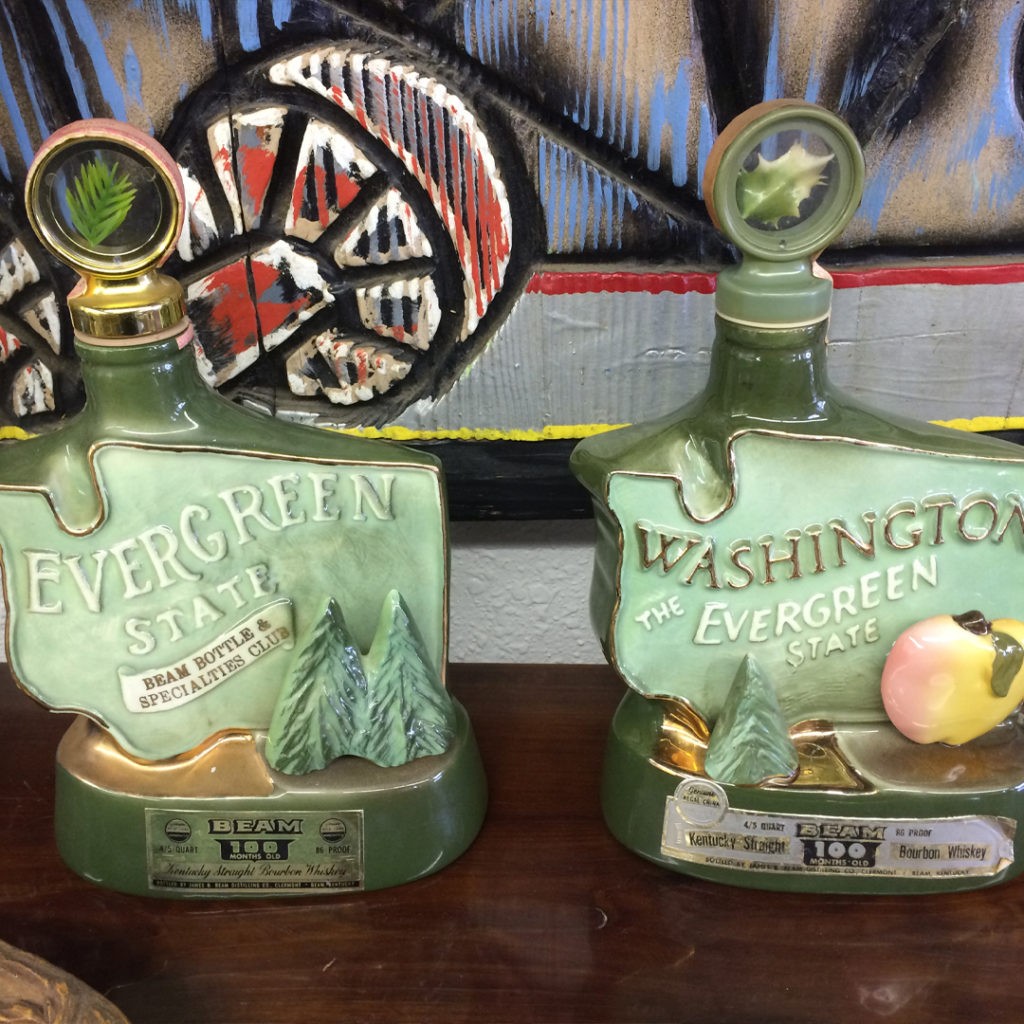 To that end, I stock the Washington State Jim Beam decanter series, belt buckles, and glasses plus vintage Supersonics, Mariners, and Seahawks gear, and souvenirs from the 1962 Seattle World's Fair and Spokane's Expo '74 along with any vintage Washington State maps, guidebooks, and cookbooks, which all sell almost as fast as I can get them in. And since my shop is in a tourist town, I figure it should have some vintage souvenirs!
Recently I found five, small spiral bound vintage Smith-Western photo postcard booklets; two depicting Seattle, two depicting Washington State, and one focused on Mt. Rainier National Park. Normally I'd just put them in the shop and wait for their new owner to show up to buy them but growing up in Seattle, I was taken by the images and thought it would be fun to share some of the pictures.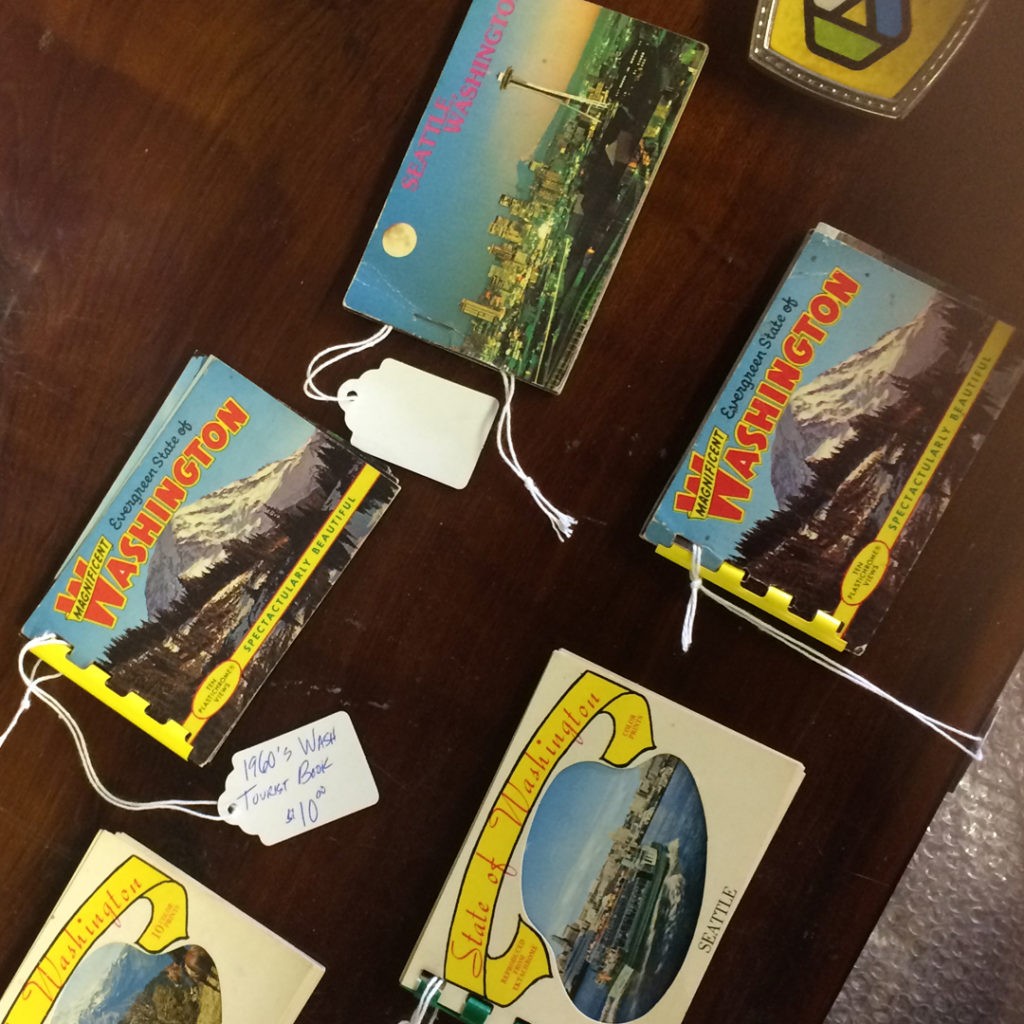 Smith-Western Company, Who Knew?!

In researching the origin of these books, I came upon their publisher, Smith-Western, a family owned and operated Tacoma-based business that started in 1947 when Kyle Smith began selling his photographs as postcards to area gift shops. Once a downtown Tacoma staple on Broadway, the city helped relocate the company in order to build the convention center and now they're located on 80th, in the south end. 
No longer creating postcard photo-books, Smith-Western is still thriving as a souvenir maker producing interesting and clever takeaways for guests visiting places all over the United States; Statue of Liberty, National Parks, the Beatles, and the Vegas strip to name a few. 
In the the spirit of Kyle Smith's passion for making memories, let's check out some vintage Washington State icons: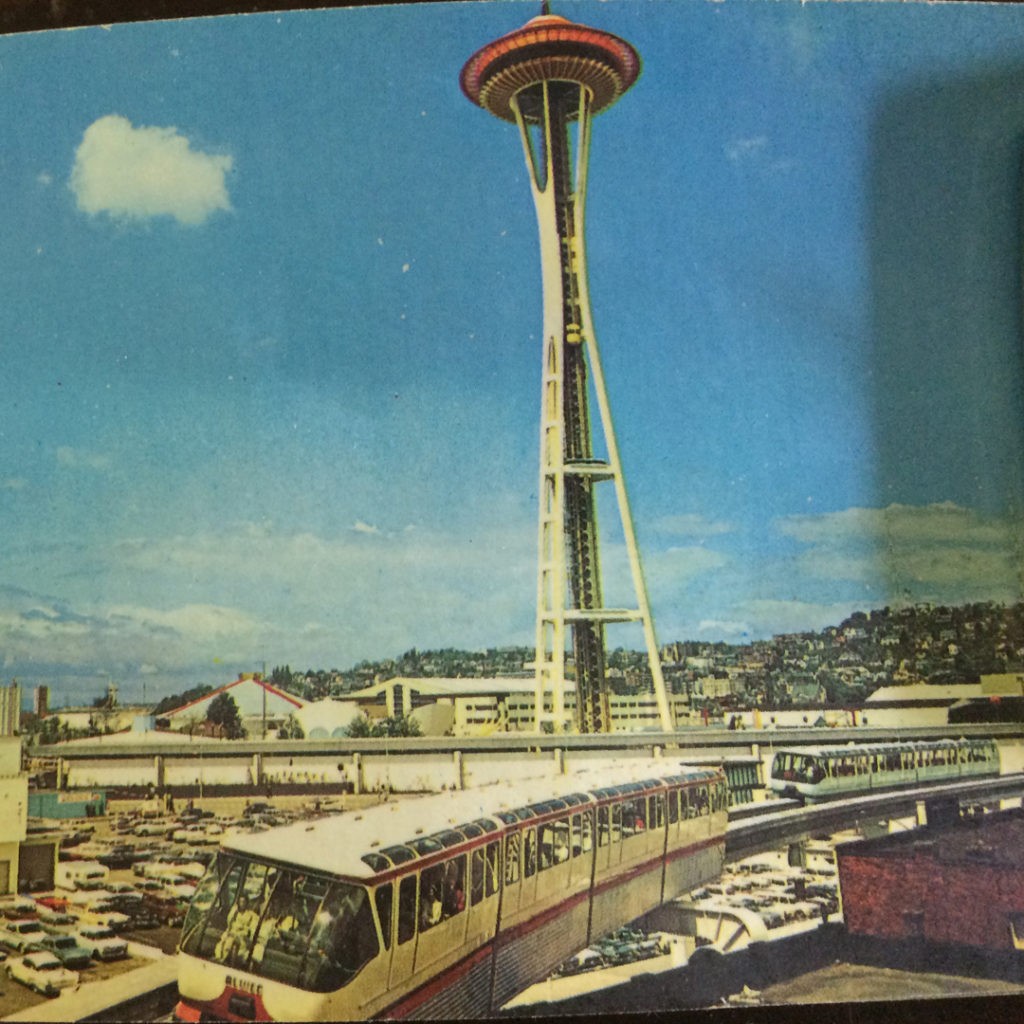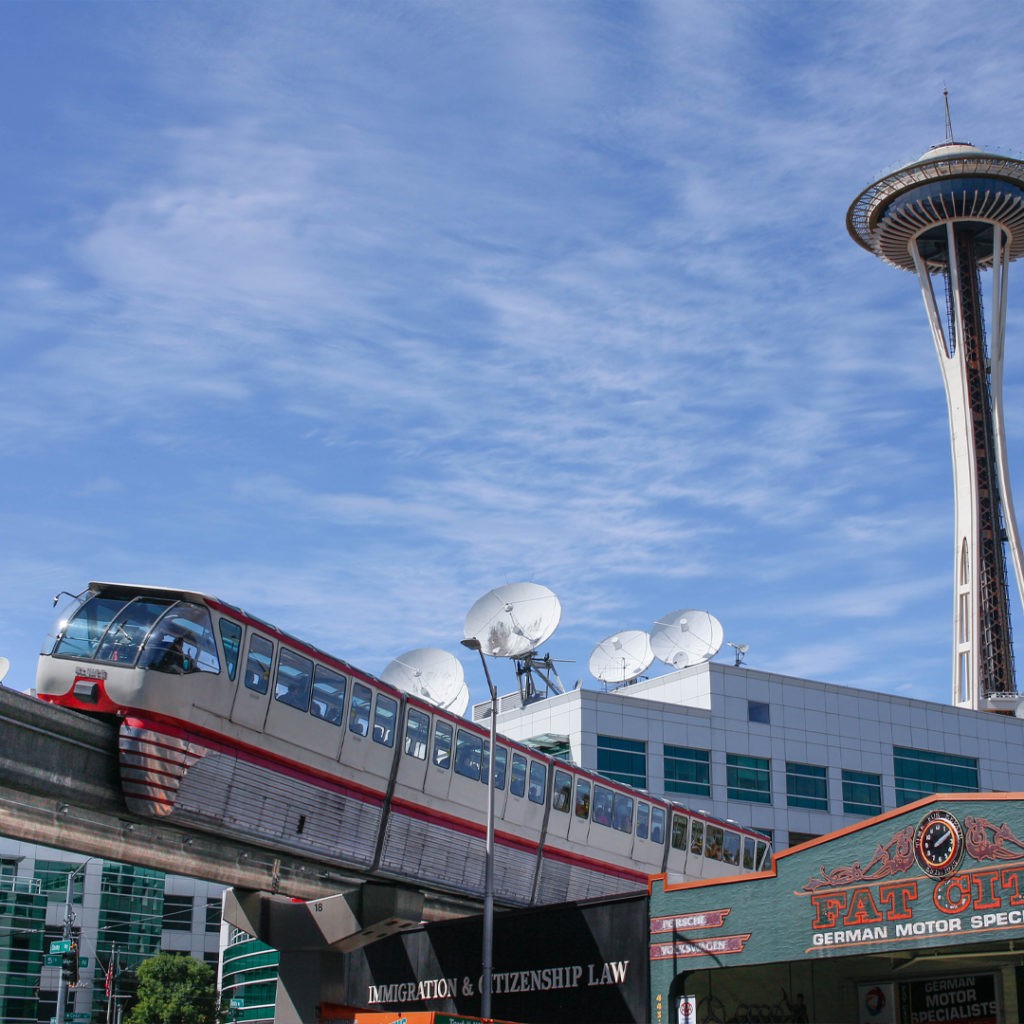 caption from tourist booklet:
The Monorail, (transportation of the future), Space Needle, Pacific Science Center and Seattle's new Civic Center.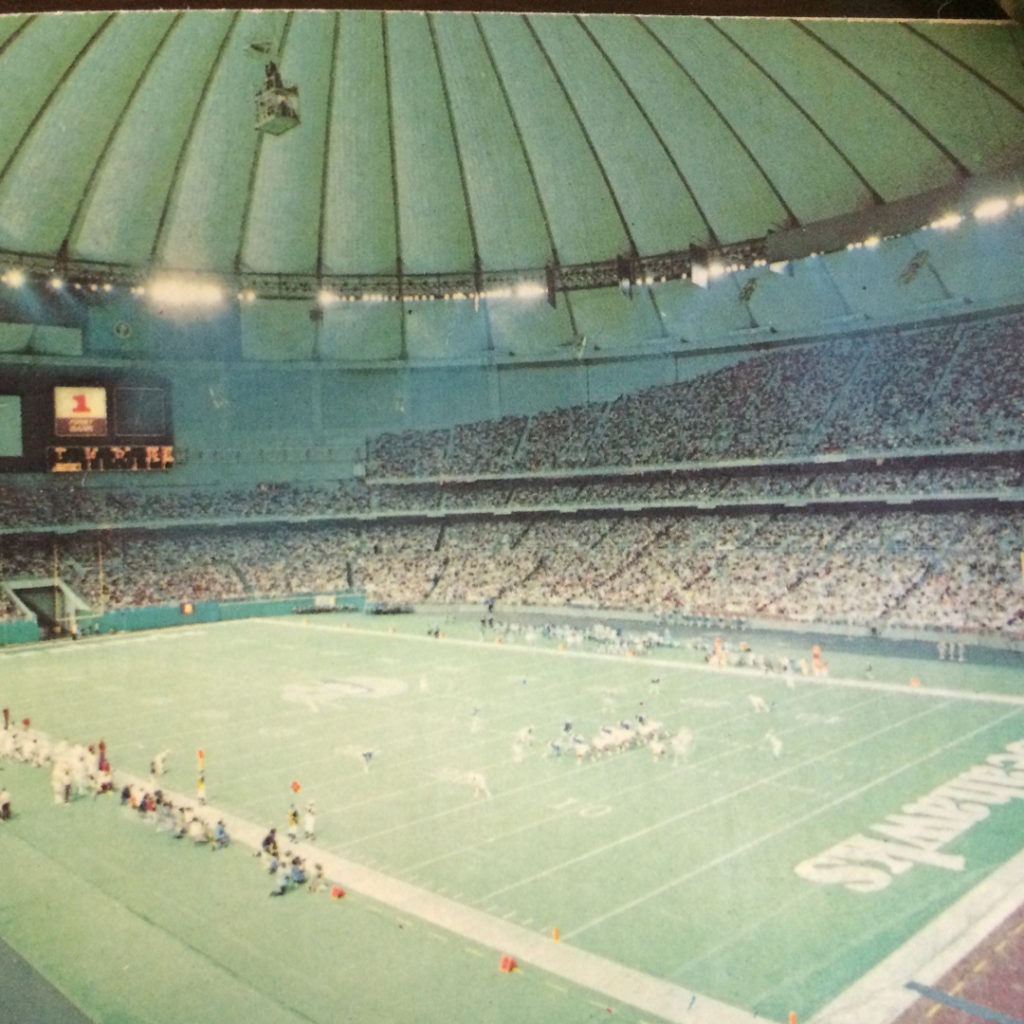 Kingdome & century Link Field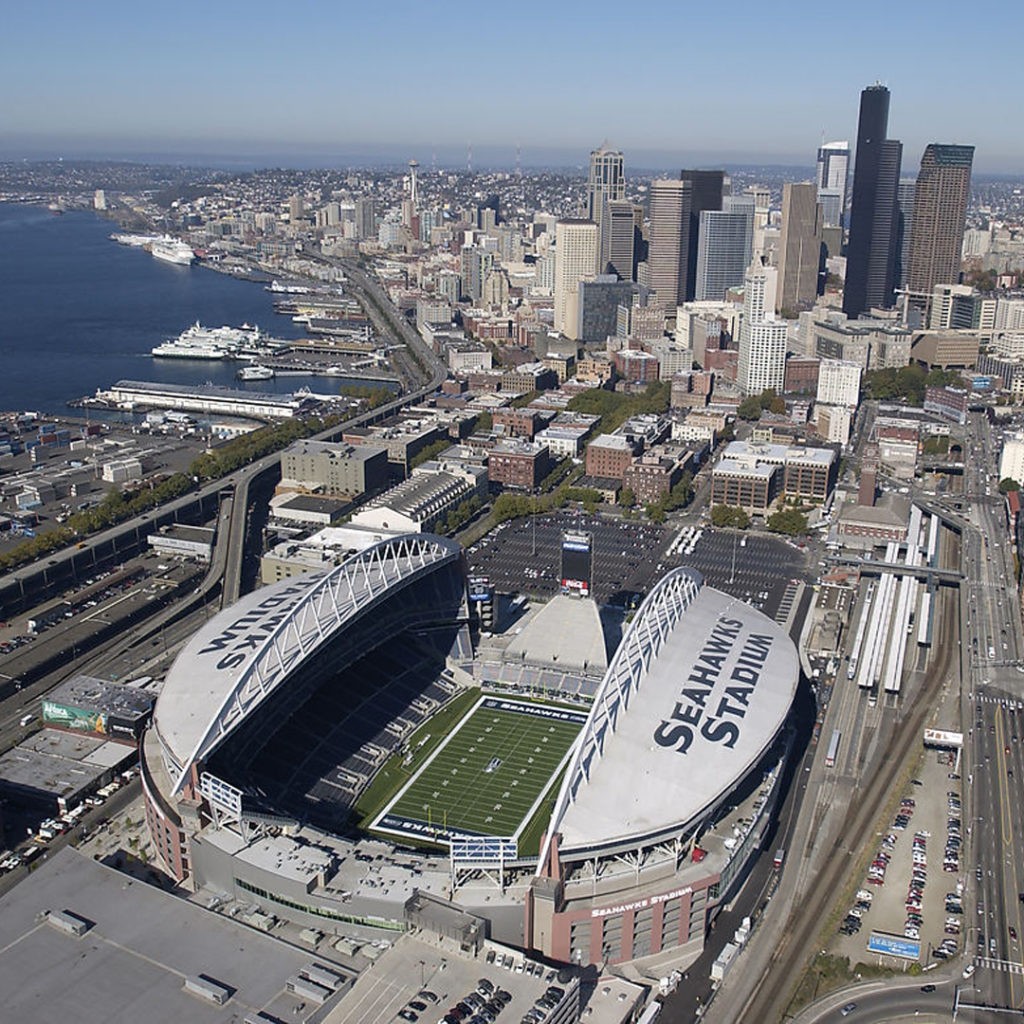 caption from tourist booklet:
Covers 9.1 acres – 720 feet outside diameter – 250 feet to top of Dome. Will seat 60,000 for baseball, 65,000 for football and 80,000 for personality shows. Dedicated March 27, 1976. Billy Graham Crusade May 9, 1976. Home of the NFL Seattle Seahawks – NASL Seattle Sounders and American League Baseball Seattle Mariners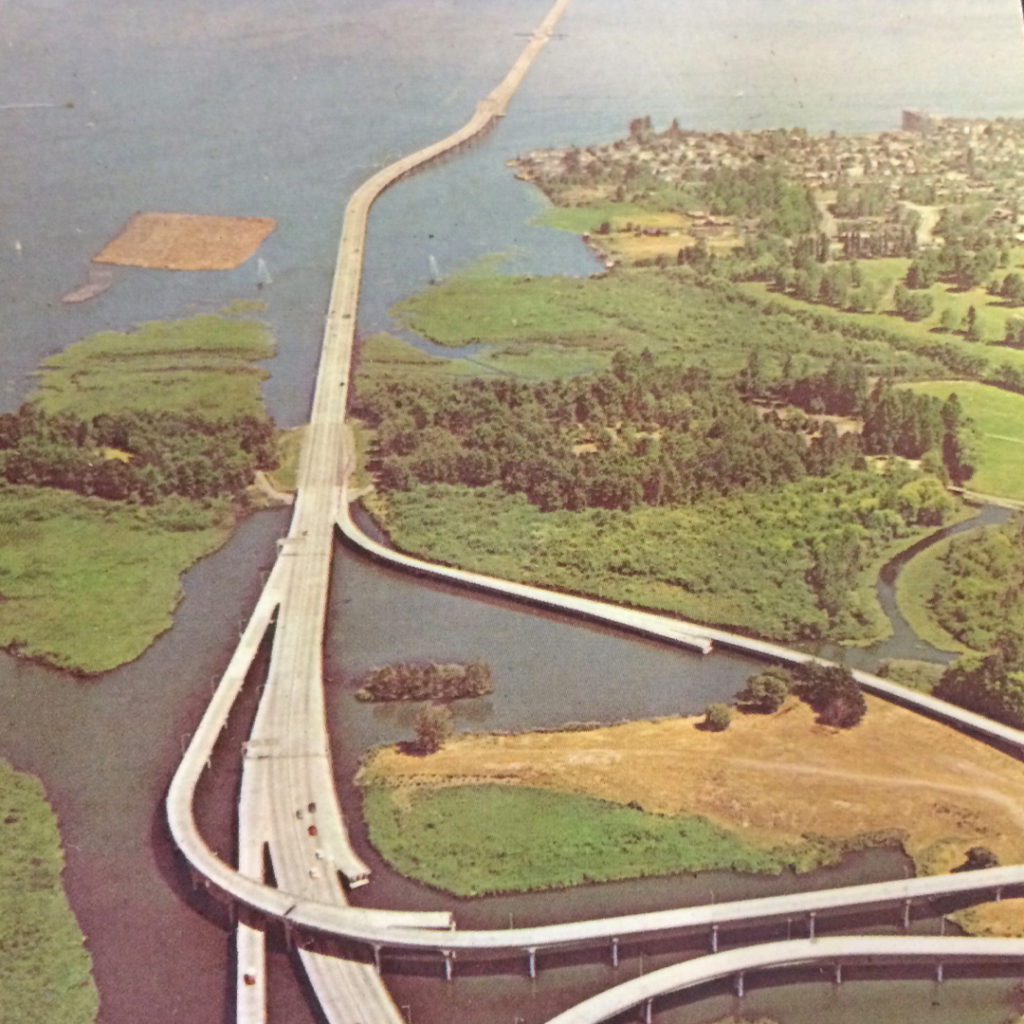 evergreen point floating bridge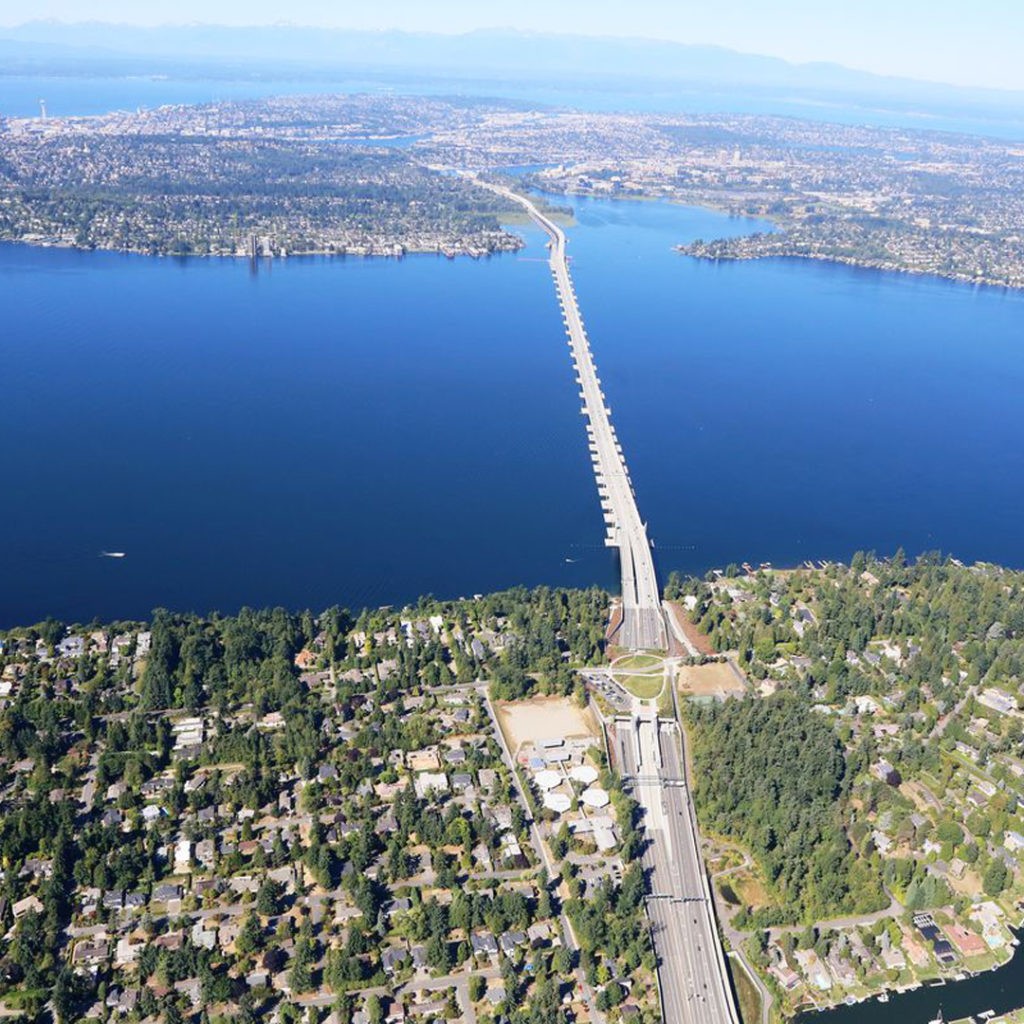 caption from photo booklet:
World's Longest Floating Bridge: The Evergreen Point Bridge and its approaches are nearly six miles long. The height of the roadway above Lake Washington can vary from 8 – 59 feet. The bridge was constructed by the Washington Toll Bridge Authority and includes 18 floating sections with a total of 62 anchors. Construction was complete in three year at a cost of $34 million.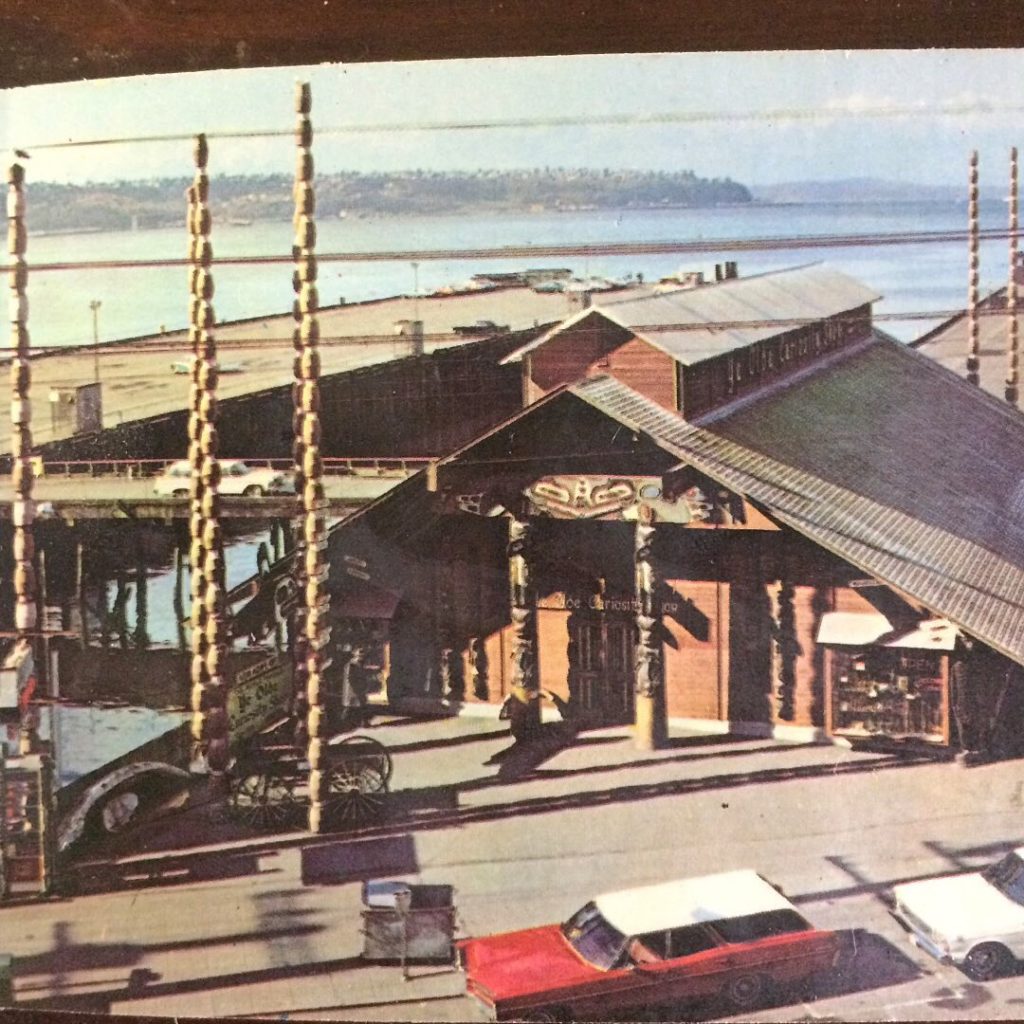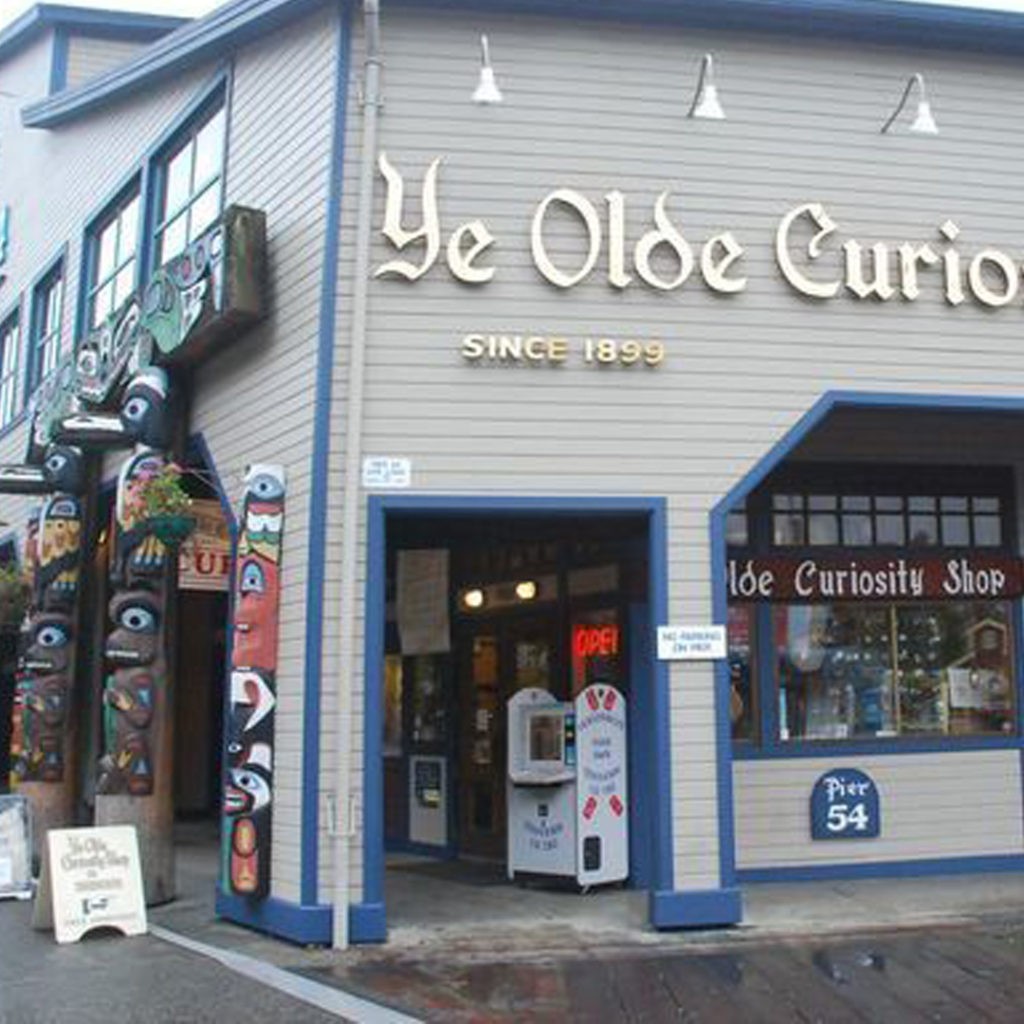 caption from tourist booklet:

World Famous 601 Alaskan Way — Pier 51 on Seattle Waterfront
Est. 1899, this world's most unique shop is housed in a building designed from an Indian Long House. A landmark in Seattle and featured in several national magazines, this store is a "must" for the Seattle visitor.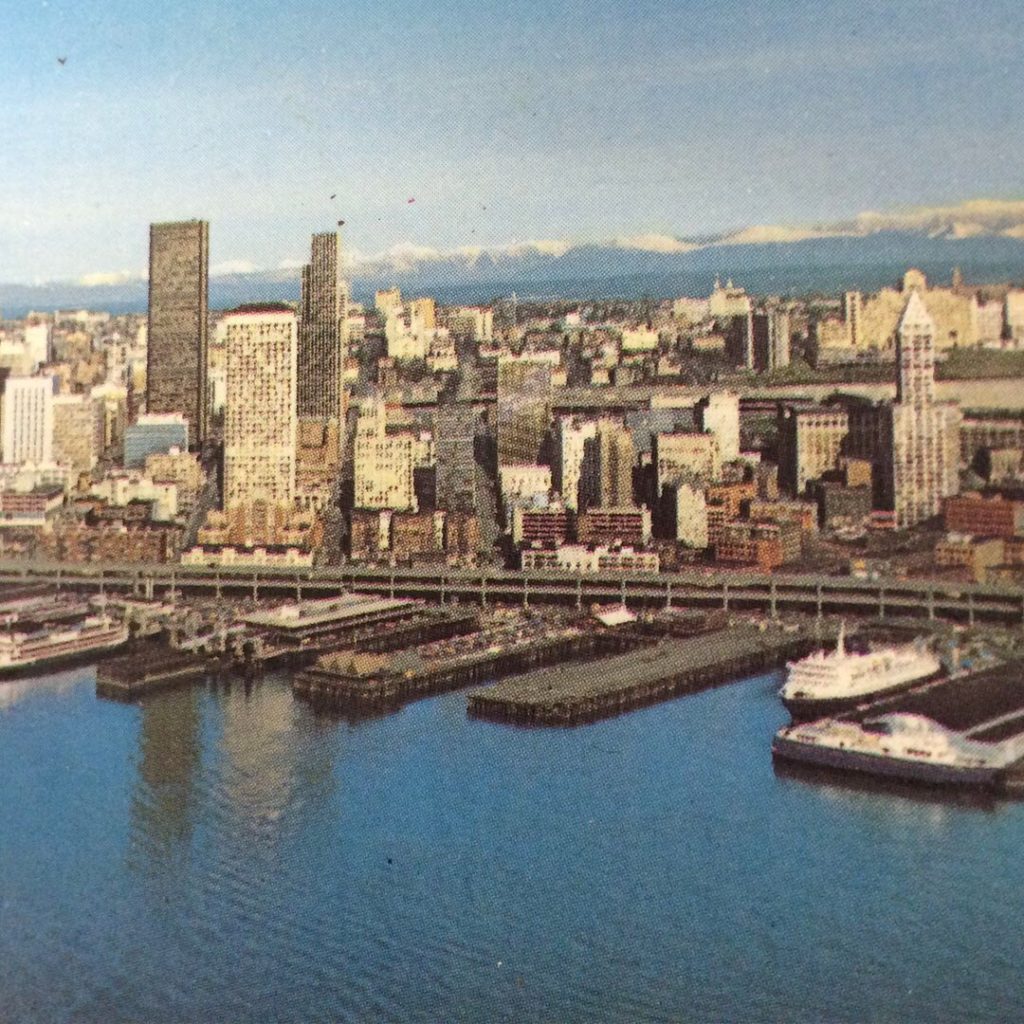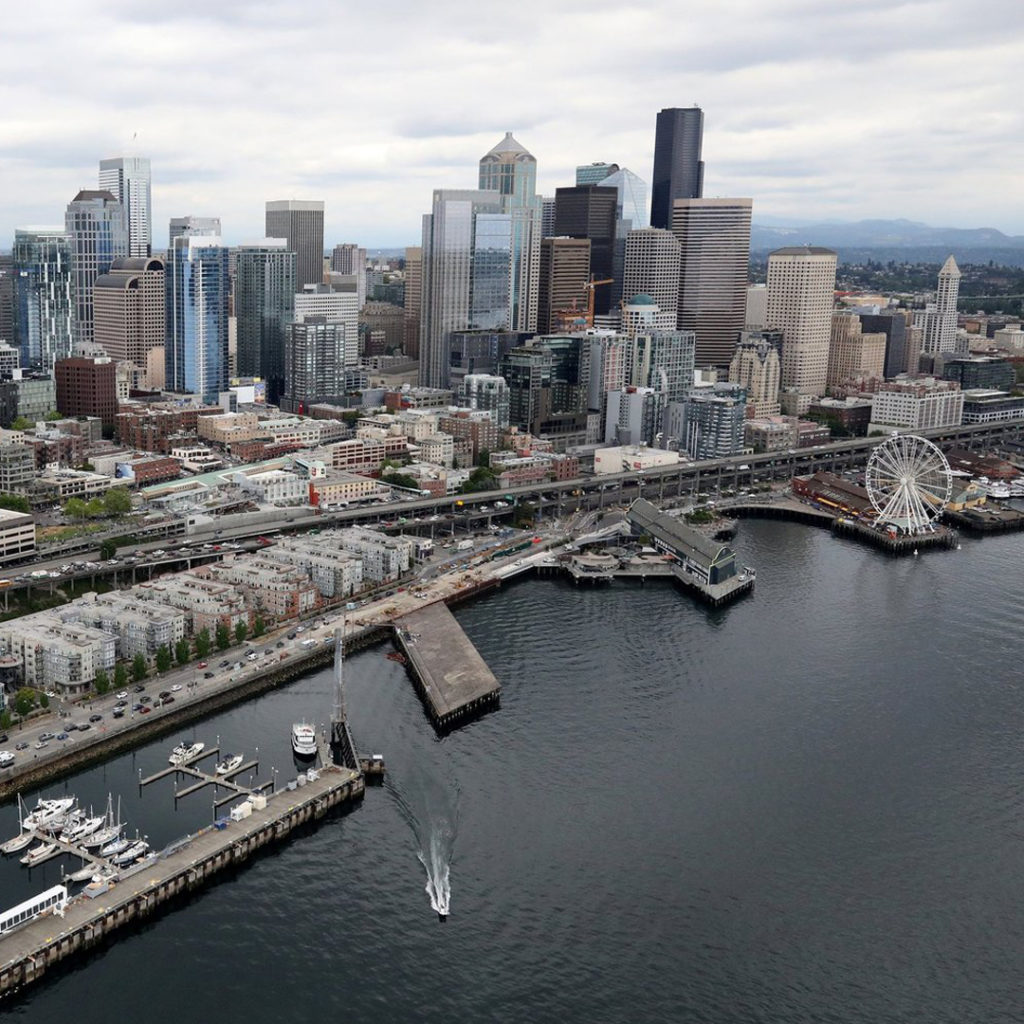 caption from tourist booklet:
Seen here is a portion of the waterfront with the Washington State Ferry Terminal and two of the modern Jumbo Ferries. Many of Seattle's new skyscrapers are visible as is historic Smith Tower at the right. In the background, the now-capped Cascade Range provides a beautiful view for all to enjoy.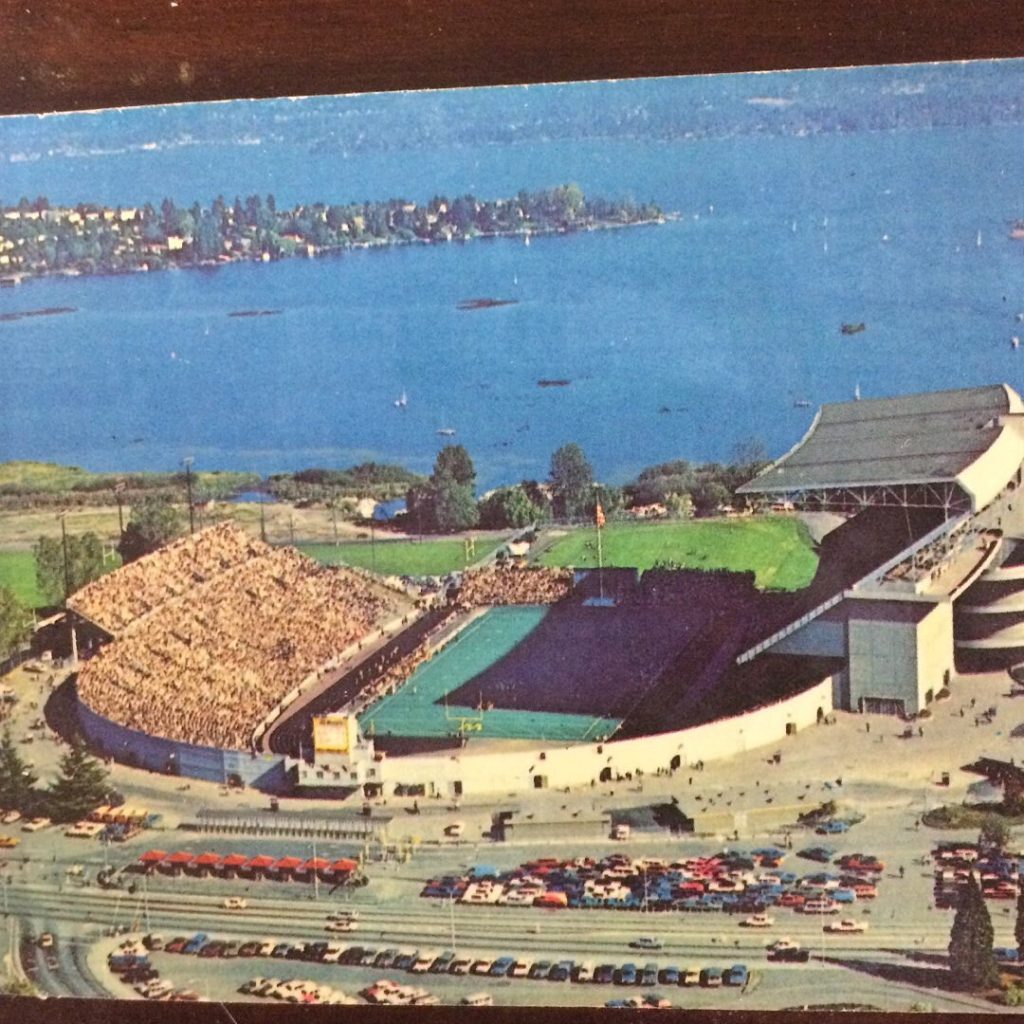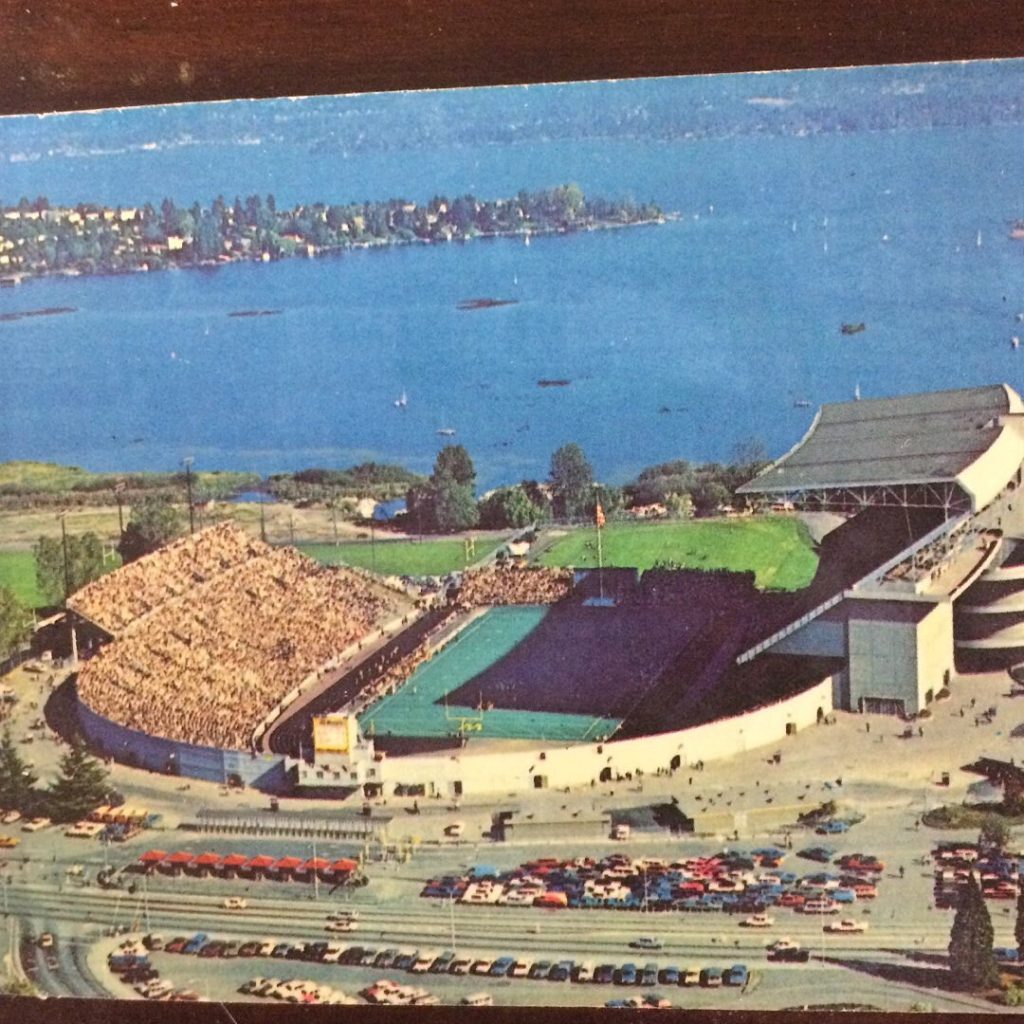 caption from tourist booklet:
University of Washington Stadium Home of the Huskies. With a seating capacity of 53k, the Stadium's open end overlooks Lake Washington and the Cascade Mountains beyond. Five thousand fans travel to football games at the University via boats, which dock on the Lake Washington perimeter of the campus.