Beachcombing on the Hidden Coast; a favorite pastime for locals and tourists alike, has been going on for as long as things have been washing up! On the Washington Coast we have some great examples of salvaging items from the beach such as Dorothy Anderson's Tourist Harbor. Crafted from reclaimed shipwreck and beach finds, starting with her own cabin in 1929 Dorothy built a collection of tiny cabins for tourists to rent. And long before Dorothy, there were indigenous tribes and settlers scouring the vast expanse of sand from along the whole Hidden Coast Scenic Byway from what's now Ocean Shores north to Taholah. 
Local Finds: Japan Tsunami (2011)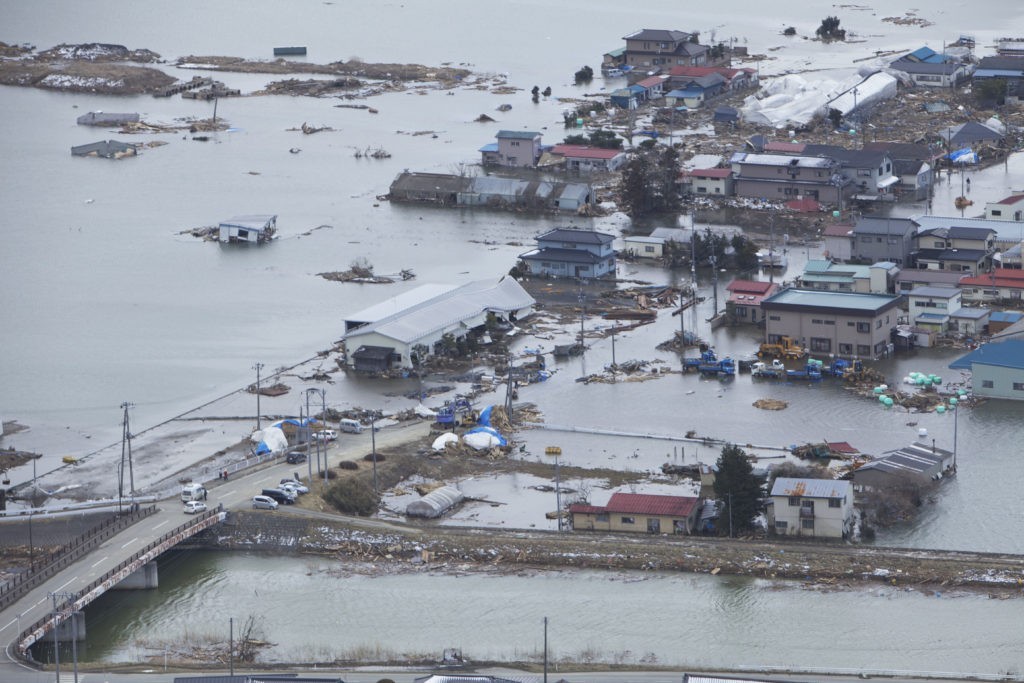 On March 11, 2011 a tsunami hit the coast of Japan causing massive devastation the worldover, including the loss of over 15,000 lives. The debris was cast far and much of it ended up on the pacific coast of the United States. Locally, the Coastal Interpretive Center at Ocean Shores has a collection of debris finds as does the Museum of the North Beach (located just north of my shop at Pacific Beach.) The finds include some strange artifacts such as Japanese mannequin heads.
Beachcombing on the Hidden Coast
Beachcombing is a part of the ocean's allure that's baked into the culture of the Hidden Coast Scenic Byway. And it's an especially fruitful hobby in winter when big storms roll in delivering an abundance of precious "junk." You'll find any number of trinkets; buoys, driftwood, bottles from a far, grenades, agates, shells, rocks, sand dollars, and of course glass floats that have been deposited on the beach after churning for awhile in the rolling sea. If you've ever wondered what it was like beachcombing out here in 1972 when Ocean Shores was just barely two-years-old, we have a little history to share…

Honkers Comb Beach for Floats, Salvageable Stuff
Ocean Holiday Vacation (an Ocean Observer supplement) 1972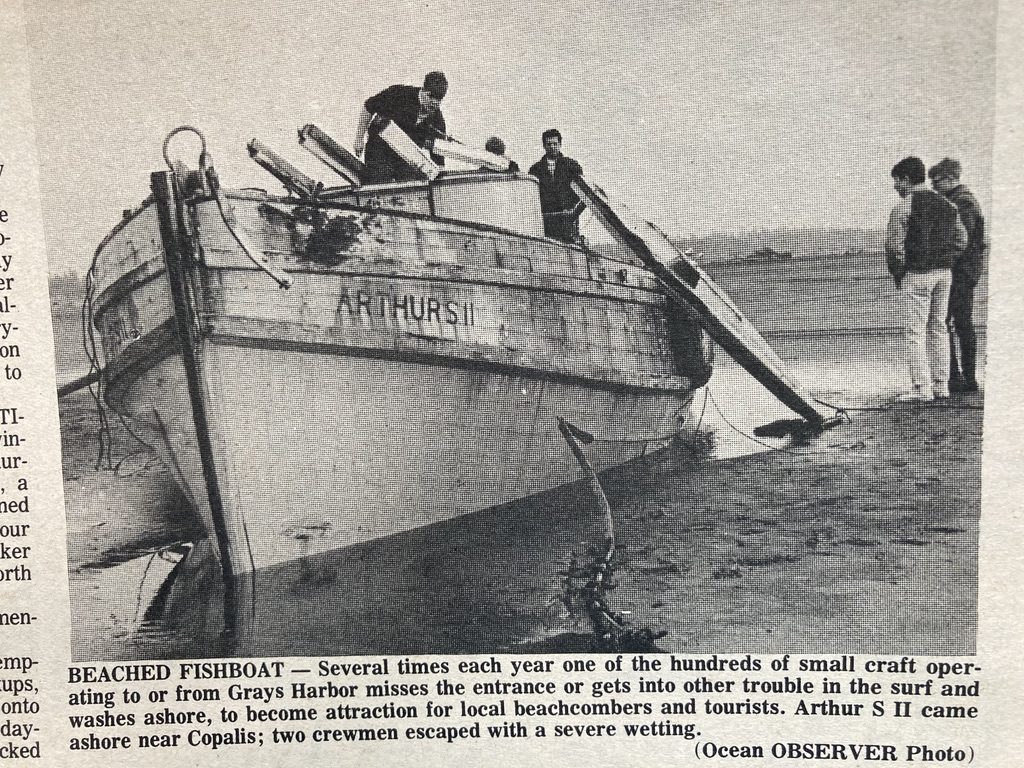 Over the many years that the North Beach has been attracting visitors, the "grand prize" for avid beachcombers has been Japanese glass balls; the blown glass net and pole floats used by the high seas fishing fleets of Japan.
Summer visitors usually have little or no luck in picking up glass floats, but winter visitors at the beaches harvest quantities of the green, white, and brown spheres. They come in sizes from 4" to 45" in circumference, or even more. And those most highly prized still have the rope netting mesh tied around them. 
Like most other good drift, glass balls are found most usually at high tide, during a brisk onshore wind. Literally millions of the balls, lost from fishing gear over the past quarter-century or more, somewhere offshore, in the warm Japanese current which brought them across the Pacific. It takes a good wind to dislodge them.
The North Beach natives — or Honkers — are glass ball fans, too. But their beachcombing takes a much wider scope than that of the average visitor. Barrels, Russian boxes, dunnage from Japanese freighters and especially any kind of dimension Lumber, or a wreck of a troller or charter boat, brings the locals out in swarms — no matter what time of day or what the weather.
"In the old days," says one Honker, "you lost a lot of social position if you actually went out and bought lumber to build a cabin. You were allowed to buy nails, but everything else had to float in on the breakers, and you had to cart it off to your cabin site."
 That rule of etiquette dies hard. One winter night not too long ago, during the wild west early storm, a lumber barge overturned south of Astoria. 24 hours later a happy honker burst into a bar on the North Beaches and cried "the beach is full of dimension lumber!"
Only a fire could have emptied the bar faster. Pickups, flatbeds, and jeeps roared on to the beach and by the first daylight the sands were picked clean.
Several times each year the wreckage of trollers or charter boats float ashore, setting off a mild stampede of beachcombing each time. The steering wheels go first, then the name boards or running lights, if they are still fastened to the cabin then anything else strippable from the hull. Engines usually have been torn loose by the pounding surf and flipped overboard.
Beachcombing is fun any time of year, and most visitors can find Theirs to the warmer months. But to the real Honker it's the stormy season that's worth waiting for.