latest and greatest Goods & News From Sooz rusty Nail!
Sooz Rusty Nail was established in 2018 as a brick-and-mortar experience. While we sometimes sell online, and have been known to deliver items occasionally, the primary focus is to provide excellent in-person connections between vintage, repurposed, and salvaged objects and the people who resonate with them. Memory makers, if you will.
The shop location at the beach in Pacific Beach, WA serves a dual purpose for customers. 1. We're a perfect excuse to get out of dodge and take a day trip. 2. We source unique and difficult to find items, which makes the trip out here more fun! While waiting for your beach get-a-way, check out this sunset eye-candy!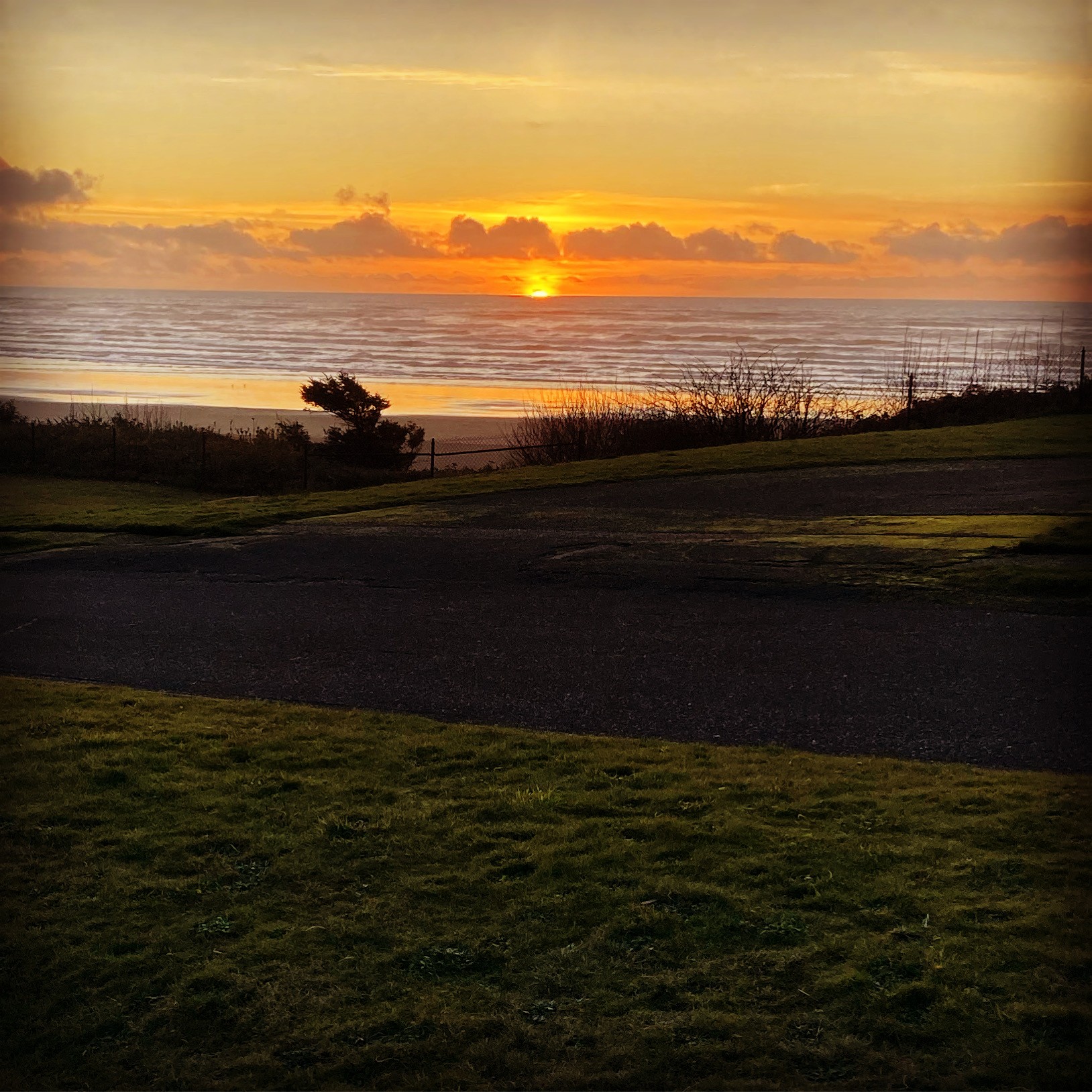 Here's a good idea of what's new:
In 1942 a popular Grays Harbor County resort, the Pacific Beach Hotel, was taken over by the United States Navy. It became an anti-aircraft training center, with gun installations on the beach and the former hotel serving as barracks. In 1948 the air force established a temporary Cold War radar station at the site. Following the departure of the air force, the navy returned and built a secret facility, the Sound Surveillance System, that monitored the movement of Soviet submarines and was in operation until 1987. The former base then became a navy recreation and conference center. Today, Department of Defense personnel can enjoy the beach at a site that has been occupied by the military for nearly 80 years.
Being located just down the street from the base I am always on the hunt for Navy memorabilia. These are the newest additions you will find when #soozrustynail opens back up in February. ... See MoreSee Less
Great stuff! And one small correction - the Sound Surveillance System remains in operation, including at Pacific Beach. Its operations here were automated at the end of the Cold War, and the data is now processed on Whidbey Island. It's now used for both anti-submarine warfare and scientific research.
Wow 😯 super cool rusty nail lady!
just got to know the right Hoarder 😆 Amazing what you find .
Load more