WELCOME TO SOOZ PICKIN' CENTRAL
I put over 20,000 miles a year on my truck, driving all over the
State of Washington
and beyond to barns, garages, old fire stations, bowling alleys, and other deserted businesses and homes to dig for and recover memory-makers for you and your friends! I once even picked a roller rink… and the storage unit of a retired Carny (where I salvaged a super rare vintage Pac-Man game in working condition!)  Whether you're looking for advice or ideas for
starting your own picking business
or want to hear
stories about mine
, this section has you covered! Of course things are constantly changing; my inventory, my tactics, and the world, but one thing remains the same — SOOZ is here for all your antique, vintage, repurposed, and salvaged needs!
CAUTION: PICKING CAN BE HABIT FORMING!

NEED TO BE PICKED OR HAVE A BURNING QUESTION?

come visit, we're only three hours from Seattle and Portland!
(ON THE BEAUTIFUL WASHINGTON COAST ALONG THE ROAD LESS TRAVELED)

find Antique shops & thrift stores on the hidden coast scenic byway

a sampling of the good stuff...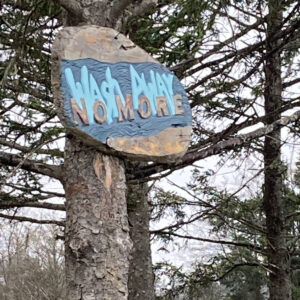 In 2018, before settling on the North Beach we put...
Read More